Archived news 2020
Epitaphe - I - vinyl version
Last updated: 17 December 2020
very pleased to now have released the vinyl version of the awesome crushing death doom debut from EPITAPHE
Green vinyl 2LP down to last few copies - Black vinyl still available
Support this great band!! Tape version now released on Gurgling Gore (US)
New album to be recorded soon!!
Farer - Monad - digisleeve CD
Last updated: 22 November 2020
the FARER album is now released....
"Monad" perfectly reflects the polarities found in the world today.
It is a wondrous paradox. A complex juxtaposition between the brutal bass driven anguish, and those moments of peaceful sublime beauty.
Check it out!
Tape version on the excellent Tartarus Records - CD out now on Aesthetic Death
Dark Awake - Hekateion - digi CD
Last updated: 2 November 2020
Out now - the beautifully evocative dark ambient album from DARK AWAKE - "Hekateion" - based upon the ancient goddess of witchcraft - Hecate
All orders being shipped this week - support physical releases and the magical world of underground art, culture and obscurity
Kadaver / Listing - release announced
Last updated: 2 November 2020
I'm very pleased to be working with KADAVER (ISR) / LISTING (US) on a forthcoming digi cd release.
Both established underground artists in the noise scene, amongst others - this is a well-crafted noise collaboration.
Release planned in the first quarter of 2021
Epitaphe - I - tape version
Last updated: 2 November 2020
Some great news to announce, there will be a tape edition, in addition to the upcoming 2LP vinyl version of the EPITAPHE debut album "I"
EPITAPHE have been in collaboration with the recently established, but utterly amazing, US label - GURGLING GORE - who will be putting out a beautiful and lavish tape edition of the "I" album.
Both myself and EPITAPHE are very grateful for the support and enthusiasm put into this edition by GURGLING GORE - support this!!
Funeral Chasm - join forces with AD
Last updated: 21 October 2020
I am happy to announce that I will be working with Danish funeral doom act - FUNERAL CHASM - on the release of their debut album
More details will follow over the coming weeks - however, I can't recommend this album enough - it is a stunning creation of doom. It has a truly magical feeling to the album - and I am extremely grateful to have the opportunity to work with the guys from FUNERAL CHASM.
Expect a cd release by March 2021
The release of Funeral Chasm's album will be part of four exceptional doom albums I am fortunate enough to be releasing in the next 5 months. Those albums - from HALLOWED BUTCHERY (US), MOURNING DAWN (FRA), SUFFER YOURSELF (SWE/UKR) + FUNERAL CHASM (DEN) - really are some of the most innovative, powerful and beautiful doom albums that I've heard in recent years. This really is an exciting period in the life of Aesthetic Death.
Intaglio - s/t LP - released Nov 15th
Last updated: 21 October 2020
I'm very pleased to be collaborating (in a small way) in the forthcoming vinyl issue of the 2005 debut from INTAGLIO - which has been completely re-worked and improved for this new vinyl edition. Release date - November 15th 2020
A reimagined version of the self-titled debut "Intaglio" album originally released in 2005. The new version contains parts and sounds that were not included in the original version of the album, which is now in their place as originally intended. Every second of all the original source tracks underwent restoration and processing using top-class digital and analog equipment. Moreover, for the new version of the album, all drum parts were live recorded, without the use of triggering and sampling technologies, which is very rare nowadays. The album was restored and remixed by Evgeny Semyonov (When Nothing Remains, Woe Unto Me, Sorrowful Land) at Slow Burn Studio, mastering was performed by Mika Jussila (Shape Of Despair, Isole, Unholy, Moonspell) at Finnvox Studios.
Ignis Gehenna - new album
Last updated: 21 October 2020
Aesthetic Death is one of the distributors of the excellent new IGNIS GEHENNA album - which is released on 1st Novemeber.
Buy direct from the "shop" on this site.
Ignis Gehenna returns with it's sophomore album 'Rites of Transvaluation'. A quaturnite Janus face peering back into the fires of the past, toward the darkness of the future- all the while earthed as a threshold of serpent fire light in flux between them. Weaving a style where barbarity, obscurity and melody meld amidst a further delving into unhinged atmosphere.
'Rites of Transvaluation' was predominantly written and recorded in the same sessions as the debut 'Baleful Scarlet Star'. Neither album has a concurrent concept though both are intrinsically interwoven through time, space and intent.
Digipak CD release with eminent artwork by Vhan Artworks and Sinister Emanations Art. Released under the auspices of the band's label Aeon of Fire Music and available in the United Kingdom through Aesthetic Death
Farer - Monad - digisleeve CD
Last updated: 7 October 2020
I'm very pleased to announce a collaboration with the excellent Dutch doom act FARER
This sees the renewal of long term contacts, as FARER feature members of ORTEGA – who worked previously with Aesthetic Death. Plus "Monad" is jointly released with our friends at TARTARUS Recs who are taking charge of the tape version.
More info below.
Hailing from the Netherlands, doom/noise trio FARER conspire with Tartarus Records and Aesthetic Death to release "Monad", the band's first album, on November 20th 2020.

FARER create an imposing discord of severe, caustic bass textures, harrowing vocals and winding drums. The band, featuring members of Ortega, was originally founded as MENHIR in 2013, but chose FARER as their new moniker mid 2019, after spending two and a half years of writing and recording their debut record "Monad". By taking time to further explore the possibilities of being a band with two bass players and the absence of a guitar, the album exhibits the bands evolution into a new entity. Resulting in carefully crafted, drawn-out, oppressive and compelling songs.

Traversing the absolute – "Monad" is a testament to suffering. Heavy grinding riffs and deep pulsating rhythms; a restless stirring. Amidst all these layers we hear the human voice as a primal wordless scream – the shock of being. We feel the dissonance of forces vying for existence and the harmony of lightless oblivion. Whispers of unfathomable truths emerge from the static.

FARER presents a tactile experience of the grim and brutal cycle of creation and destruction. There is desperation and anger, but above all a greater comprehension of the eternal patterns reverberating through flesh. The relentless driving layers of crushed sound offer no respite. In resonance is the movement of great mass. The vocals are brutally honest and raw. Complex and utterly bleak. A confrontation with the void.

Out of nothing, nothing becomes.


FARER is:
Frank de Boer - Bass/Vocals
Arjan van Dalen - Bass/Vocals
Sven Jurgens - Drums/Percussion

FOR FANS OF: The Body, Sumac, Amenra
Cave Dweller - Walter Goodman - digi CD
Last updated: 24 September 2020
the CAVE DWELLER digi CD has been released today.
A stunning piece of dark folk, singer songwriter, obscurity - a testament to loneliness and isolation
Check out the tracks here:
https://cavedweller3.bandcamp.com/album/walter-goodman-or-the-empty-cabin-in-the-woods
Dark Awake - Hekateion - digi CD
Last updated: 24 September 2020
Check out the video clip trailer for the forthcoming album from DARK AWAKE
digi CD should be released in early November.
Mourning Dawn - new album
Last updated: 29 August 2020
after years of turmoil.....years which might have destroyed other people.....those years have culminated in "Dead End Euphoria", the new album from French extreme doom act - MOURNING DAWN
One of the few bands which get darker and heavier as the years pass - using the negatives in life as a force to create and compose with such majesty and passion for the dismal.
The album is now at press and will be available by the end of 2020 - on digi CD and gatefold 2LP
More news to follow....
Violenta Domestica - Cephalaea cd
Last updated: 29 August 2020
I'm very pleased to be collaborating with the exciting and hugely creative artist - Dr Winter - on the release of his debut full length album, under the monicker VIOLENTA DOMESTICA
The music of VIOLENTA DOMESTICA is termed as "experimental electronic musick" - which is indeed an appropriate defintion. The music is often poignant, often disturbing, often twisted....but always creative and thought provoking.
My admiration for this work is probably born from a passion in years past for the music from acts such as GGFH, Velvet Acid Christ, HH9 etc.... Merging and moving between ambience, driving ebm industrial rhythms, towards piling noise and sinister intention.
Focusing on the darker and twisted side of human nature - there is something for all in "Cephalaea". Expand those horizons - check this out.
Preview here: www.facebook.com/violentadomestica/videos/990459501382564
Poet - Emily digi CD
Last updated: 21 August 2020
I'm pleased to now have available the new CD from POET - an excellent doom band from Oregon, USA
Limited quantities here - direct import from the US.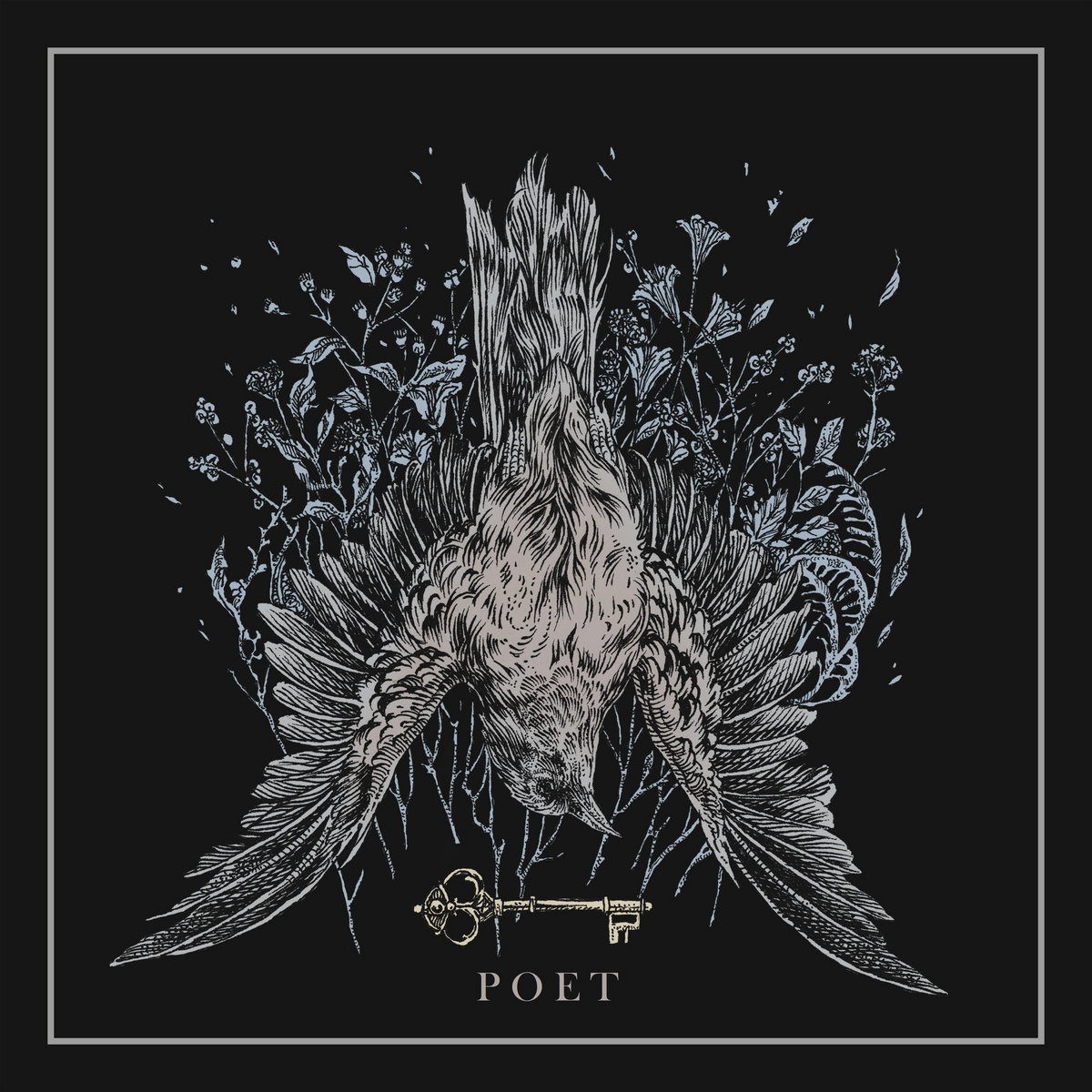 Esoteric - Metamorphogenesis 2LP
Last updated: 21 August 2020
the "Metamorphogenesis" 2LP is now released - the vinyl is looking good. As we had planned and hoped.
The vinyl is now available to buy - directly on this website or via the Esoteric website.
All pre-orders are now being prepared and will ship over the next week - thanks for your patience with this release.
Suffer Yourself
Last updated: 19 August 2020
I'm very happy to announce a collaboration with the most excellent Swedish/Ukrainian act - SUFFER YOURSELF
Having put out a couple of great releases since their inception - I'm excited to put out this latest album, which is their strongest material yet.
More news will follow, with a release planned in early 2021. Expect a wonderful piece of doom/death
Megalith Levitation / Dekonstruktor - Split
Last updated: 17 August 2020
Very pleased to say that the MEGALITH LEVITATION / DEKONSTRUKTOR split CD is now released and available.
Looks great and sounds awesome. Acerbic lysergic monolithic doom
Check it out - orders available now.
Lycaean Triune tape releases....
Last updated: 14 August 2020
AD is now stocking all tape releases from the excellent Alaskan tape label - Lycaean Triune
Bands involving some members of Yaldabaoth and Arria Paetus
Malsumis - 'Spirit Decay' Tape
"Written in homage to their surrounding landscape, the Alaskan group Malsumis possess a sound similar in atmosphere to that of Drudkh and classic Enslaved, but channeled through a decidedly more aggressive path. Within a mere six tracks, the full force of Malsumis' vision is felt, an attack both beautiful and biting."

They Leapt From Burning Windows - 'Demo 2020'

"Conjured from cold winds and grey days, They Leapt From Burning Windows emerge again to debut 6 tracks of raw melodic black metal tinged with longing and hate. Composed & recorded at the Unsafe Space in Anchorage, Alaska over the course of four long winters, this demo finds the band documenting the various feelings evoked by that dark season, from the descent of life into ice, to the frozen isolation that falls along with the snow."

Heel - 'Foreign Tongues'

"Featuring members of the Lycaean Triune, fellow Alaskan band Heel unleash their grinding hardcore with as much vitriol and hate as possible. For fans of Kickback, Integrity, & Rot In Hell. Self-released by Heel."
Esoteric - Metamorphogenesis 2LP update
Last updated: 26 July 2020
There is a slight delay with the Esoteric 2LPs - however, I am confident that the vinyls will be here soon and will start shipping in about 2 weeks time.
I am sure after waiting 21 years for this vinyl edition, then this delay won't be an imposition - and when you receive the vinyl it will be worth the wait.
Any questions of queries just let me know.
Esoteric - Death of Ignorance - shirts
Last updated: 4 July 2020
Last chance to order the Esoteric - Death of Ignorance shirts.
Pre-orders are taken until midnight GMT on sunday 5th July
This is a one-off print run - with only the number of pre-orders being printed.
Orders taken on the release page of this website.....
Starless Domain - ALMA
Last updated: 1 July 2020
Following from a recent visitation to EOS – the astral journey continues as Starless Domain expose their blackened chaos through the prism of ALMA.
ALMA is an infinite and holistic vision.
Starless Domain create a wondrous cosmic chaos. Through ALMA they venture further into the farthest reaches of space and gaze upon the boundaries of our known visible universe – brought to mere mortal beings through the conduit of Starless Domain's deep field black metal.
Most potently, ALMA has a schizophrenic twist, as it conversely represents an introverted look into the deepest (darkest) recesses of the human soul. It is a cathartic reflection, a metaphysical journey of personal exploration.
Reaching parts of the soul that are as equally difficult to traverse and understand as the deepest regions of space that can be sighted from the Atacama.
Released on beautiful 6 panel digipack in August 2020
Megalith Levitation / Dekonstruktor - Split
Last updated: 1 July 2020
It was a hazy smoke filled room where, upon one evening, a sonic soothsayer and doomed notary (Mitya) had uncontrollable visions about a foreboding convergence, a desire for an intertwined chaos, which in that moment seemed pre-destined to be so, as in some epic doomed revelation.
And so it was, on that murky evening, that these loyal servitors of the cult – MEGALITH LEVITATION + DEKONSTRUKTOR – would create a pact, an oath to acerbic doom, which would one day become an audial manifestation of this vision.
In the days thereafter, this phantasmagoric collaboration began to take shape in the form of four occult insurgencies of acid-fuelled ritual doom noise transcendence.
Both of these Russian spectres have created an intangible cohesion, which comes together as a seamless congealed whole of droning, hypnotic and lysergic doom.
These drug fuelled doom dissidents keep to the spirit of art for the sake of self, true visionaries of the obscure and the underground
These tales of occult doom are available, even to non-servitors, from August 2020 in splendid digipack
Esoteric - Metamorphogenesis 2LP
Last updated: 25 June 2020
Metamorphogenesis 2LP:
Excellent news.....
Pre-orders now available for the final Esoteric album awaiting a vinyl edition – release date is 24th July 2020
Make an order on the "releases" page!!
Comes on heavy black vinyl – quality gatefold sleeve – printed insert – fully remixed and remastered.
Price = £25
Postage is:
£3 UK / £9 Europe / £14 worldwide
Esoteric - Metamorphogenesis 2LP
Last updated: 25 June 2020
Please note: when ordering the Metamorphogenesis 2LP, then any additional items (on top of the 2LP) from my website (releases + shop) are postage free worldwide.
Meta 2LP + demo shirt - bundle offer
Last updated: 25 June 2020
Bundle offer:
To order the Metamorphogenesis 2LP + demo shirt together - you can get a discounted price here:
https://www.aestheticdeath.com/releases.php?mode=singleitem&albumid=4751
If using the bundle option then please email me with your shirt size.
Esoteric - Death of Ignorance - shirts
Last updated: 25 June 2020
Death of Ignorance shirts:
I will be printing a limited run of Esoteric shirts.
Shirts will include the demo artwork on the front of the shirt, along with a sleeve print - see below pictures
Printed on Gildan Premium shirts – short sleeve – black only – sizes S to XXXL
Please note: this is a one off print run - this shirt is available via pre-order only.
We are taking pre-orders until 5th July then the shirts will be printed!! Ready to ship in the last week of July.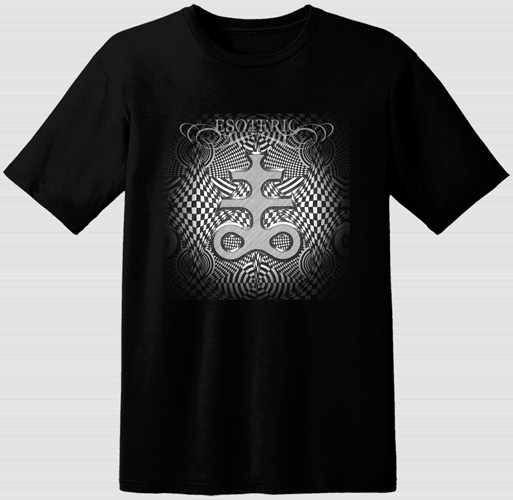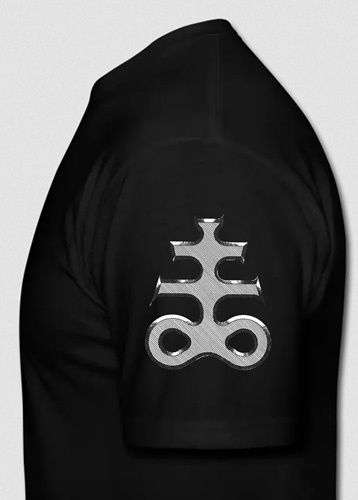 Nagaarum - Covid Diaries - new CD
Last updated: 15 June 2020
Without having any releases planned for the remainder of 2020 - NAGAARUM had entered a self-imposed period of reflection and channeling creativity into different areas. Although constantly planning and scheming for what the future held for NAGAARUM
This was abruptly ended when an enforced pandemic lockdown caused Nagaarum to, quite naturally, go into creative overload - having a whole area of material and human activity to use as material. The resulting creative overload has formed into a great new NAGAARUM album entitled "Covid Diaries" - which follows on somewhat from "Rabies Lyssa" - and is one of the finest NAGAARUM albums to date.
Six tracks of obscure, doomed sounds - an eclectic mix of ambient soundscapes, noisy segues and isolated doom. Released 31st July 2020
Hallowed Butchery - agree a collaboration with AD
Last updated: 14 June 2020
I am absolutely delighted to be collaborating with the inspired and talented US act - HALLOWED BUTCHERY
Having created obscure underground music for more than a decade - with numerous releases - Hallowed Butchery are no strangers to putting together some great music.
However, the latest recording - "Deathsongs From The Hymnal of the Church of the Final Pilgrimage" - sets a new standard of excellence, an even higher pinnacle of extreme doom obscurity.
Aesthetic Death has the honour of putting out a digi CD version in the early autumn. The recent cassette tape version is already sold out.
More news soon......
postage rates + discounts
Last updated: 13 June 2020
To make it easier to understand the postage rates which apply to any orders, I have added a link at the top of the "shop" pages and the "releases" page.
Clicking this link at any time will give a reminder of the postage rates.
I have designed the postage rates to make them more affordable - they are all pretty much below actual cost - but the heavier the parcel the greater the discount. For example, a 10kg parcel to Australia is approximately a 75% reduction in actual price.
I have discounted the postal rates to support my customers - all of you who continue to support underground extreme music and physical releases.
Thanks as always.
Parcel weight parameters in Grams.
Prices in UK pounds.
new collaboration with Dark Awake
Last updated: 11 May 2020
I'm very pleased to announce a collaboration with the excellent Greek artist - Dark Awake
Later this year will see the release of the "Hekateion" digi CD
An exquisite album - which is a concept based upon the ancient goddess of witchcraft HECATE
Presented in 4 tracks which are an accompaniment to an esoteric ritual and dark ambient expression to Hecate
Last chance to order......discounts finish this weekend!!
Last updated: 30 April 2020
In these times of worldwide apocalypse it seemed appropriate to give my customers an offer to help people keep supporting underground music, as a fitting soundtrack to this chaos......
Therefore, until the end of April 2020, all orders on my website will be postage FREE for orders over £10 (UK) and £20 (worldwide).
Any orders over £40 will get a 20% overall reduction as well.
My website cannot cope with such calculations - so check out my store on the above tab - and email me directly with your order.
I'll then send you the total and the paypal address. Should be simple enough.
Cave Dweller - debut cd out summer 2020
Last updated: 22 April 2020
Cave Dweller is a solo project from one half of the amazing pando.
the debut album might be seen as delving into folk music territories - but it is far more nuanced than that. The general tone is darkly expressive. It is the raw emotion of an artist for all to bare witness. It is an album that explores the dualities in one's life - it touches on themes of loneliness and a symbiosis with mental illness. It is an album that delves introspectively into what makes us the people we think we are, the tribulations of existence and the constant struggle for purpose and inner justification...
Cave Dweller is inspired by the similar duality found in nature. it's brutality, yet frailty. the expansive isolation, yet beauty.

Dekonstruktor / Megalith Levitation - split CD
Last updated: 22 April 2020
I'm very pleased to be working with Russian acid laced doom noise acts DEKONSTRUKTOR + MEGALITH LEVITATION on the release of their excellent split album.
More news and previews soon - but expect a release during summer 2020
Esoteric - Metamorphogenesis 2LP
Last updated: 8 April 2020
....is currently at press. We are expecting the test pressings in the next 2 weeks.
Production is going smoothly thus far and I'm grateful to all involved in getting this vinyl released to the high quality required.
Cover artwork can be seen here - Mauro/Eibon Recs did a wonderful job with a layout true to the original cd
V:XII - Rome Rune & Ruin - now released!!
Last updated: 24 March 2020
Very pleased to announce the release of the debut album from V:XII "Rom, Rune & Ruin - The Odium Disciplina"
Swedish blackened death industrial dark ambience from Daniel Jansson - who is the mastermind behind such great acts as Deadwood, Culted, Blodulv + more...
A truly disturbing and chilling piece of audial terror!! Pushing the boundaries of conventional methods of expression and experimentation with sounds of hatred and despair.
Available to buy here on the "releases" page - or from the band directly!
Yaldabaoth - digi CD - now released
Last updated: 27 February 2020
the debut album from obscure twisted blackened extreme metal act YALDABAOTH is now released.
From the Alaskan frozen wastelands - Yaldabaoth have created a wonderful piece of dark technical satirical chaos
Featuring members of Arria Paetus, They Leapt From Burning Windows - along with contribution from Skopt
Beautiful release - which is symbiotically represented with an amazing artwork from BUSINESS FOR SATAN
check this out!!
Esoteric - Metamorphogenesis 2LP
Last updated: 27 February 2020
Very pleased to say that "Metamorphogenesis" vinyl is at the pressing plant.
Production is underway and I hope to have this available during May/June
Along with Greg re-mixing the album - we have gone all out to make this a special and worthy production.
Await more news over the coming weeks.....
Yaldabaoth - That Which Whets the Saccharine Palate - digi CD
Last updated: 14 February 2020
at press now is the excellent debut album from Alaskan act YALDABAOTH
Extreme obscure blackened death metal - check this out.
Comes with beautiful artwork from Business For Satan