Archived news 2017
Esoteric - Esoteric Emotions: The Death of Ignorance - Demo 1993
Last updated: 26 December 2017
25 years since Esoteric put together tracks for their – "Esoteric Emotions: The Death of Ignorance" demo '93 – it is a very special day for me to announce the re-issue of those recordings on a new digibook cd
Following recent high internet prices for the original demotape, along with bootleg versions appearing, it seemed right to now make the demo finally available again.
With "The Death of Ignorance" you will hear Esoteric tracks from their very formative months as a band, yet instantly hearing the unique sound that has defined Esoteric and which has been nurtured and developed in the years since. Just check out tracks like "Eyes of Darkness", "Scarred", "Esoteric", "In Solitude" etc to hear what made this demo so special when I first heard it back in the summer of 1993.
For its age the doom extremity of this demo was pioneering - it has a decent sound even with the recording limitations of the time, a sound which has been re-mastered by Greg Chandler in 2017 for this release.
Comes on 20 page digibook CD edition, along with a replica of the original 1993 flyer.
Beautiful new artwork and layout by Meriel Longmore.
.....get it via the band directly, or through the Aesthetic Death site here:
.....there are 50 copies available with a cotton bag:
.....or buy it along with the excellent new Monads CD for a cheaper bundle:
Esoteric - flyer for demo re-issue
Last updated: 26 December 2017
every copy of the new re-issue of the Esoteric demo comes with a pro-printed flyer - a replica of the original flyer issued at that time....
Monads - IVIIV - digi CD
Last updated: 22 December 2017
OUT NOW....
the superb new album from Belgian funeral death/doom act - Monads
crushing odes of despair and melancholy
Buy it now in the "releases" section of this site - or via the band for both digital and CD versions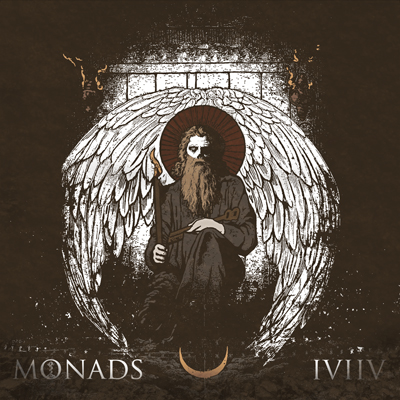 AD working with Hortus Animae
Last updated: 1 December 2017
Really pleased to be collaborating with Italian blackened metal act - Hortus Animae
This live album is a special project that I'm proud to be part of....
"Piove Sangue" is a very special album, as it celebrates the twenty-year anniversary of the extreme metal pioneers Hortus Animae, twenty years since the release of their first demo tape "An Abode for Spirit and Flesh" in 1998. This live LP was recorded at Banská Bystrica (Slovakia), on the last date of the Total Metal Over Europe Tour Pt. 2, which the band held with legendary German thrashers Necronomicon, whose vocalist appeared on stage with Hortus Animae for a raging version of Slayer's "Raining Blood" (from which the album also takes its title, in Italian). This live album highlights a tight band in great musical shape; it is an excellent overview of the band's history and what you can expect when you see them live.
Released in Feb 2018
Monads preview track.....
Last updated: 21 November 2017
Pleased to unveil a preview tracks from the forthcoming MONADS "IVIIV" CD - check it out!!
https://www.youtube.com/watch?v=IqsGkqOtUcc
Doomster Reich cd
Last updated: 10 November 2017
DOOMSTER REICH return with their second album 'Drug Magick'. Recorded at the famous Radio Lodz concert studio. A homage to the raw sound of late 60s/early 70s rock. This album was recorded live, in one take !
A hybrid of doom metal, psychedelia and krautrock takes the listener deep into hypnotic, drug-fueled trances of Devil worship.
Joint release of Old Temple, The End Of Time Records and Aesthetic Death.
Monads - IVIIV - digi CD
Last updated: 8 November 2017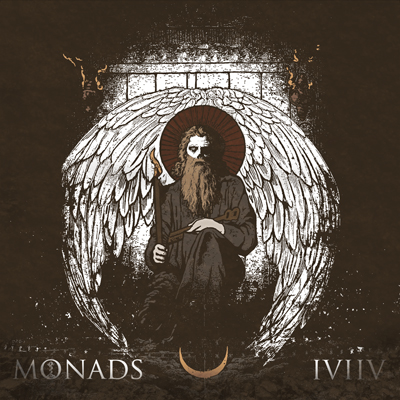 Six years after their last release - Monads new album "IVIIV" will be released in December 2017. A beautiful album.
Await a 50 minute masterpiece of melancholy, anguish and crushing heavy doom.
An ode to contemplation, loss and those fragments of fading hope.
More news and preview tracks soon.
Tracks:
1) Leviathan As My Lament
2) Your Wounds Were My Temple
3) To A Bloodstained Shore
4) The Despair of an Aeon
Pre-orders available here:
www.aestheticdeath.com/releases.php?mode=singleitem&albumid=3452
MurkRat - UN Rats shirt - order now
Last updated: 4 November 2017
MurkRat shirts are now available for the first time - with new and original artwork from Mandy Murkrat
Very limited quantity - only 25 of each colour worldwide
Hand printed onto Stanley/Stella Organic Fairtrade shirts - onto Opal (darker grey) or Cream Heather (off white) coloured shirts.
Sizes available: - Mens in M / L / XL - Womens in S / M / L
Essential !!!!
Price = £15
Postage - UK = £3 / Europe = £5 / Worldwide = £8
Pre order available now - paypal to: stu@aestheticdeath.com
Shirts ship mid November
new releases.....
Last updated: 27 August 2017
the Mekigah + Fleurety cds are both released and shipping now
All pre-orders are on the way already.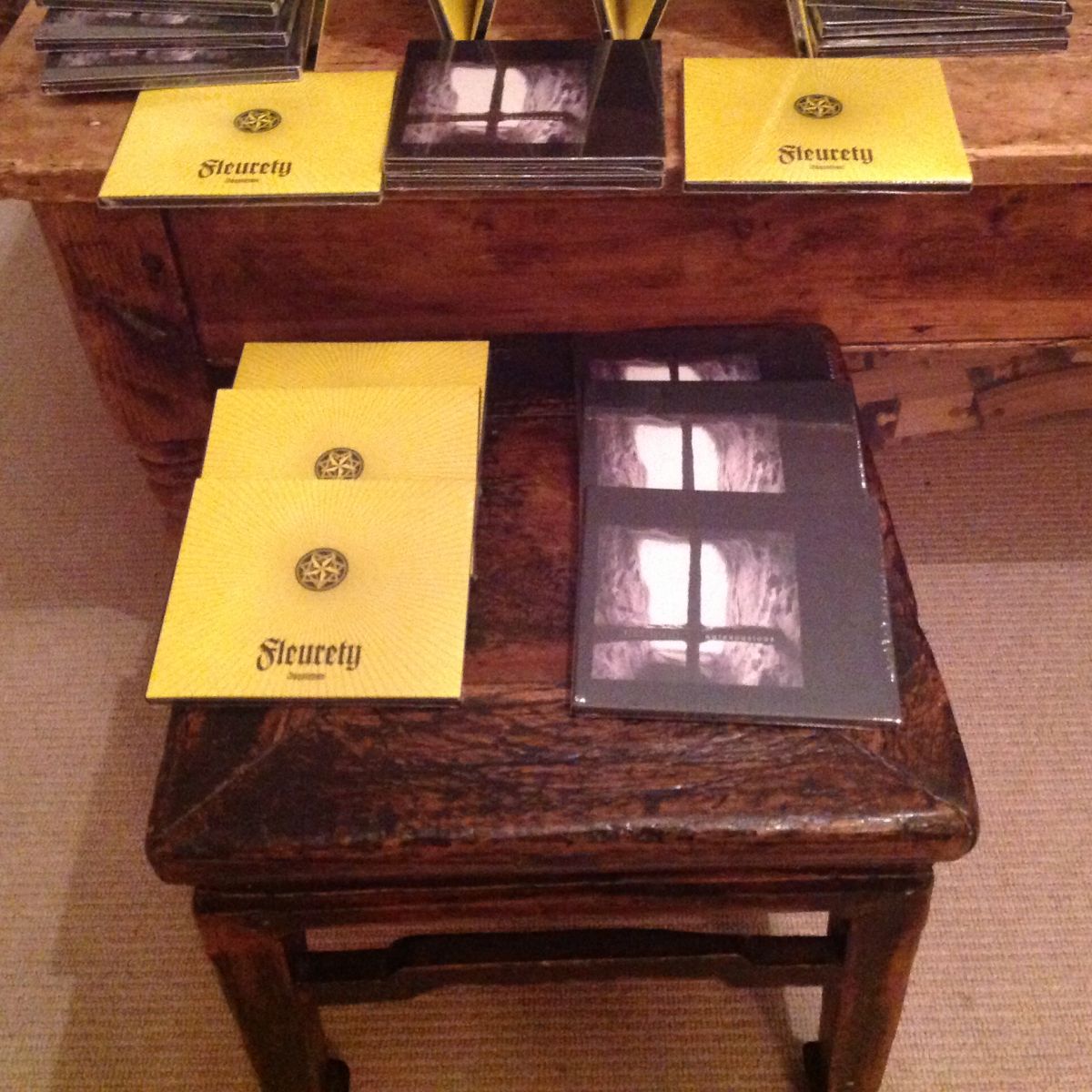 Both releases look amazing.
Haiku Funeral live
Last updated: 23 August 2017
here's a short clip of Haiku at Brutal Assault - August 2017
Fleurety interview and premiere for Inquietum
Last updated: 23 August 2017
check out the premiere of the new Fleurety cd "Inquietum" - along with a detailed interview with SE.....
stuff for sale....
Last updated: 21 August 2017
Some second hand items - all in excellent condition (some unplayed).
Some tshirts and a couple of vinyls show more wear.
If anything interests or if you want more information/pics then drop me a line.
Adorior – Author of Incense – CD – AR 029 - £10
Toroidh – The Final Testament - CD – EPP 05- £7
Enthroned – Tetra Karcist – digi CD – NPR 214 - £5
Blackdeath – Satan – CD – DK 034 - £4
Deathgate Arckanum – Stillhallen – CD – AFP 001 - £7
Legions Of Iron & Steel – comp CD (Incantation, Tormentor, Windir + more) – AD001 - £7
Nastrond – From a Black Funeral Coffin – CD – LCF I - £8
The Stone – Zakan Velesa – CD – SOL 044 - £8
Veneficium – De Occulta Philosopha – CD – SP 012 - £6
Uncanny – Splenium for Nyktophobia – CD – USR 008 (2nd press) - £7
Metraton – Armies of Darkness Unite – digi CD – MS 009 - £10
Impiety – Penang Abomination Tour 2011 – Thrashing Fist – DVD - £6
Rotting Christ – Passage to Arcturo – LP – FL 18 - £17
Impiety – Vengeance – LP- Hells 096 - £10
Impiety – Impious Crusade – LP – Hells 105 - £10
Devastator – The Summoning – pic LP – necro 25 - £8
Resistant Culture – Welcome To Reality – LP – Exist 109 - £8
System Shit / Human Error – split LP – (skud) - £5
Cryptic Slaughter – Speak Your Peace – LP – zorro 6 - £8 (worn edges of sleeve)
Totalitar – Vi Ar Eliten – LP – Communichaos Media - £15
Nausea – Extinction – LP – Exist 2 - £20 ('91 2nd press)
Masacre – Total Death – LP – MN 019 - £8
Matricide – Holy Virigin – CD - £3
Sadistic Grimness – Vicious Torture – CD - £4
Necrofeast – Soulwinds – CD £4
Crucifix – Threnody of the Crucifix – CD - £4
Veneficum – Dysphoria – CD - £3
Fall Ov Seraphim – Nex Jehovae – CD - £3
Fiend – Black Abhorrent Metal – CD - £3
Throne Of Chaos – Menace and Prayer – CD - £4
Raptor – Worship the Goat – CD - £3
Satanic Holocaust – Raw Black Metal Holocaust – CD - £4
Incriminated – Hypocricide – CD - £3
Vinterriket – Weisse Nachte – Short sleeve – size L – front print -
Fleurety - Inquietum - digi CD
Last updated: 3 July 2017
It subjugates and torments, such strange twisted realms.
Noisy psychotropic stupefication.....necessitous to free ourselves from each passing day.
Brooding menace permeates any breathable air....and a storm waits to break.
FLEURETY smash through the horizon - creators and masters of this restlessness........ Inquietum
Bringing together all tracks from the 7" vinyls released over eight debilitating years - these tormented Norwegians take us to the heart of darkness and conjure up a perfect storm.
Monads - IVIIV - digi CD
Last updated: 28 June 2017
I am proud to announce that AD will be releasing the new MONADS album later this year.
This is their first full album - and only recordings since the highly acclaimed "Intellectus Ludicat Veritatem" demo in 2011
Really amazing doom death - full of emotion, anguish and melancholy. One of my favourite albums, not just of 2017, but ever.
More information over the coming months........await !!!
Lashblood - Unbeing - digi cd
Last updated: 21 February 2017
AD is very pleased to have the opportunity to work with excellent Russian avant-garde blackened metallers - LASHBLOOD
This is their second full album - and follows the well-received 2015 EP. The new album is titled "Unbeing" and delves into the darker elements and existentialist nature of the human psyche. The album takes inspiration from the classic novel from Bulgakov "Master and Margarita" - which features within the album concept and artwork.
Lashblood comprise some of the great protagonists of the extreme Russian underground scene - including acts such as Goatpsalm, Deathmoor, SS-18, Misanthropic Art etc.... Dark, extreme, experimental, avant-garde, progressive - this is an album I'm pleased to have the opportunity to co-release with the help of the band and SND Prod. Should be available during the first half of March 2017 - buy it direct from the band or through myself on the "releases" page.
Mourning Dawn
Last updated: 12 January 2017
from a band that just gets better and better over the years.......
French doom sickness.
Mourning Dawn EP at press
Last updated: 7 January 2017
artwork is prepared for the new EP from French dark doom cult - Mourning Dawn.
CD will be released towards the end of this month.
Fleurety - Fragmenta 7" - out 05/01/2017
Last updated: 4 January 2017
Finally released after endless delays - 5th January 2017 - the new Fleurety 7" - the fourth and final wax in the vinyl 7" series.
Blackened noise avant-chaos from the Norwegian maestros - the kind of insane creation you come to expect from this duo - and a fine and fitting end to the series.
Two tracks - over 12 mins - great Trine + Kim artwork - limited to 666 copies - what more can you ask for, buy NOW
Later in 2017 a comp CD from FLEURETY should appear - plus there is rumour that the band are currently completing work on a brand new studio album - their first full length since 2000
A truly amazing band since their demo in 1993 - pushing boundaries, redefining genres, not conforming to expectations nor caring for the herd mentality of the masses.
Support bands like Fleurety who create for the love of their art - and respect the physical format.