Archived news 2018
Dictator - Dysangelist 2LP
Last updated: 27 December 2018
the vinyl issue of Dictator's "Dysangelist" is out imminently, temporarily delayed following a pressing plant issue.
Should be ready to ship at the start of 2019 - this beautiful vinyl edition comes on double 200g heavy vinyl, extra wide LP jacket housing both vinyls along with a grimoire parchment for the release, hot foil stamp jacket sleeve - re-mastered for vinyl by Greg Chandler at Priory Recording Studio.
Needless to say this edition is going to be worth the wait....
Of Spire & Throne - Penance
Last updated: 27 December 2018
the excellent new Of Spire & Throne album is now out.....
Bleak and lightless, Penance was aptly released to the world on the Winter Solstice 2018
Be sure to check it out - this album heralds Of Spire & Throne as a unique band in the doom world - forging their own sound and style with each album.
Available on this site - www.aestheticdeath.com/releases.php or via the band - https://ofspireandthrone.bandcamp.com/music
Haiku Funeral - Decadent Luminosity digi 2CD
Last updated: 23 November 2018
Finally availabe - and looking amazing - is the new HAIKU FUNERAL album.
This is a special album - which shows how HAIKU FUNERAL have grown and developed into one of the finest bands in the realms of dark blackened electro and ritual noise.
Coming on a 2 CD set - with each disc showing one of the split personalities of the band - disc 1 highlighting their blackened rythmic and dark electro and disc 2 elaborating the more ambient and ritual subtleties of the band.
An incredible release which I jus
t can't stop playing!! All pre-orders are on their way to you.
Marasme LP now shipping....
Last updated: 23 November 2018
Excellent sludge doom act MARASME have finally released their excellent LP - Malsons
All pre-orders are now on their way!!
Haiku Funeral - Decadent Luminosity digi 2CD
Last updated: 6 October 2018
31st October 2018 marks the 10th anniversary since the first rehearsal of Haiku Funeral
this majestic 2CD release showcases their smug depravity and ritual chaos across 12 sonic abominations.
Each disc on this album reflects a schizoprhenic side to Haiku Funeral - one disc of brooding dark chilling ambient, the other with their industrial blackened chaos.....
a perfect release - Haiku Funeral continue to display how visceral, objectionable, dark, yet pioneering they have become over the last decade, geniunely forging their very own original, identifiable sound and terror....
Of Spire & Throne - new album
Last updated: 6 October 2018
New album from the excellent UK act - OF SPIRE & THRONE - is recorded and being prepared for release....
Entitled "Penance" this highlights a new level of maturity and composition from OS&T - a difficult but utterly rewarding album.
More news to follow soon - look out for a release towards the end of 2018
Marasme LP out soon....
Last updated: 6 October 2018
Marasme LP finally ready for release - release date 30th November 2018 - you can read the press release here.....
MARASME
Origin: Mallorca (Spain)
Genre: Sludge, Post-Metal
FFO:
Envy, Omega Massif, Year Of No Light, Neurosis, Amenra, High On Fire, Counterblast
...
Members:
Jeroni Sancho (Vocals)
Tomeu Canyelles (Guitar)
Jordi Carrasco (Guitar)
Chús Ponce (Bass)
David "Dubi" Álvarez (Drums)
Mallorcan post-sludge demolition corp MARASME present their most recent album 'Malsons'. Their Mediterranean roots give an interesting skew to their Cult Of Luna vocal worship and Year Of No Light inflected riffing, music in this genre tends to feel cold, MARASME show that it is possible to feel isolated even under the blazing sun!
As can be expected the tracks here show great attention to detail in the songwriting, tempos shift, drums build and descend, and vocals rise and fall, in places there are even some abstracted noise sections.The album is dominated by the hoarse screamed vocals of Jeroni, featuring lyrics inspired by everything from Orwellian literature to Mallorcan folklore, all in relation to the album's title.
'Malsons' in Catalan means 'Nightmare', and this is explored thoroughly by the band on this release, though the dynamics of the record may shift, the tone remains heavy throughout and what clean interludes that exist are there only to underline the next crashing chunk of riff, like the pattering of rain just before the thunderclap.
The album ends on a high, almost uplifting riff on the track 'Ruines', presumably signalling the glimmer of hope on waking from the darkness.
This is a well constructed, expertly performed and very intelligent album, the many references to great literature scattered throughout attest to this as readily as the expertly interwoven influences, nods to bands like High On Fire rubbing shoulders with Neurosis as if those sounds always belonged together.
A churning riff nightmare, this one will have post-whatever, sludge and even metal and crust fans interested.
Pernicious Enigma 2CD re-issue
Last updated: 1 September 2018
Great news today - the Pernicious Enigma 2CD digibook is now released......
Looks and sounds awesome - so proud to have a definitive version of this album out.
By now on this website - or direct from the band - if ordered on this website then you can include any other CD or vinyl on my label or in my shop with free postage!
Dictator artwork and news......
Last updated: 18 August 2018
After long delays the upcoming 2LP version of Dictator's "Dysangelist" is in production
The cover artwork can now be revealed - and the vinyl version includes stunning new layout from Grindwerkz
Heavy duty vinyl - includes an LP sized ancient grimoire for the ritual - expect a stunning vinyl before the end of 2018!!
All pre-orders will leave immediately once released.
pando - hiraeth - digi CD
Last updated: 18 August 2018
the new PANDO digipack cd is now available and shipping....
a stunning album of abstract noise, samples and rhythm which is co-ordinated perfectly together
Hard to describe PANDO - but anyone into the obscure side of Aesthetic Death will surely enjoy this.
Beautiful digipack artwork/sculpture - 16 page booklet
Esoteric - Pernicious Enigma 2CD re-issue
Last updated: 25 July 2018
I'm pleased to finally get myself organised and put together a re-issue of Esoteric's "The Pernicious Enigma" - a very special album.
Originally released in 1997, it has since been sold out for many years.
However, this is more than just a re-issue - it finally shows the album in a way we were never able to in 1997.
This version features the re-mixed and re-mastered audio by Greg Chandler in 2016, creating the sound he originally envisaged for the album. The artwork has been painstakingly renovated by Mauro Berchi / Eibon Recs for this beautiful 24 page digibook 2CD version. In a limited pressing.
Due for release in the last week of August 2018.
Pre-orders are being taken now:
www.aestheticdeath.com/releases.php
or directly from the band at:
www.esotericuk.net
Woebegone Obscured album out soon....
Last updated: 25 July 2018
the excellent new doom masterpiece from Woebegone Obscured is now released on digi CD - with the gatefold LP version ready at the end of August 2018
Entitled "The Forestroamer" - this is a beautiful and diverse approach to extreme doom.
Stunning new artwork which brings the album together as one with the music.
Surely to become one of the doom highlights of 2018
Available to order now directly from Aesthetic Death or from the band.
Nagaarum - Apples digi CD
Last updated: 22 July 2018
their 14th album in their 10 year history is now available - beautiful release, progressive and eclectic ambient metal
check this preview out here - https://www.youtube.com/watch?v=havsRwGtn48
Available to buy on the "releases" section of this website - or direct from the band - www.ngcprod.com
more Woebegone Obscured artwork....
Last updated: 9 June 2018
more Woebegone Obscured art to show....
P A N D O
Last updated: 9 June 2018
Most possibly a new name to most.....
PANDO are an entity emanating from West Massachussetts in the US of A.
I am so-o-o-o excited to be working with these individuals on the physical release of their album "Hiraeth" - Pando don't subscribe to any defined or constraining perceptions of genre - they just do what they do.
However, what they do sounds incredible - it is an epiphany to these ears. It moulds together rhythmical structures, mellow noise, samples and recorded oddities - into an amalgamation of lush perfection. There are no comparisons to make - but I can catch fleeting glimpses of Portishead, Morthound, Future Sound of London, The Doors and submerging into ambient noise.....
As Pando themseves re-iterate:
....sonically, hiraeth contains various field recordings, experiments, samples, and sound manipulations including a collection of photography, conversations, and artwork gathered by pando throughout the years and digitally rendered into raw audio data in the form of noise. voicemails and audio recordings of memories and experiences were obtained from friends and family through the use of social media and phone calls.
Hard to describe - but anyone reading is strongly encouraged to check this out....
https://en-gb.facebook.com/heaviestorganism/
Digipack CD out later this summer 2018
Estrangement collaboration
Last updated: 9 June 2018
After numerous years friendship and musical discussion - I am very pleased to have the honour of Australian band "Estrangement" agreeing to work with AD on their debut full length album.
Following some critically acclaimed releases to date - including a demo, an EP and a split album, plus offering a track on the recent My Dying Bride tribute release - Estrangement are in the process of completing the writing of their new material and now plan to record during the second half of this year.
Expect some groundbreaking doom - with classical musicians juxtaposing their creativity with doom atmospheres and painfully emotive music.
Estrangement are one of the most exciting "new" bands in the doom scene - and this album will show you why.
More news later in 2018
Nagaarum collaboration
Last updated: 9 June 2018
AD is pleased to announce a collaboration with Hungarian ambient/metal act NAGAARUM
the new album, entitled "Apples", is an eclectic piece of work in terms of style - the album spans genres from ambient to post-rock with doom and black metal being notable other extremes. Genres which Nagaarum have explored over the last decade but which have all been moulded together to create this authentic and original album.
More news soon - but expect a release during August 2018
Mordor interview
Last updated: 9 June 2018
Be sure to check out this amazing new MORDOR interview - in co-operation with the oracle of underground wisdom, Jon from Invisible Oranges.....
Misanthropic Existence - digi cd out NOW!!
Last updated: 20 March 2018
Great news to have the MISANTHROPIC EXISTENCE digi CD out now!!!
this is the debut album from one of the best raw apocalyptic death metal acts of the moment.
Ferocious, intense, unrelenting, apocalyptic extreme metal - in the vein of Deicide if you were to add some of the whirlwind chaos of Blasphemy
Look out for MISANTHROPIC EXISTENCE on the road in the coming weeks - including Incineration Fest in London (May 2018)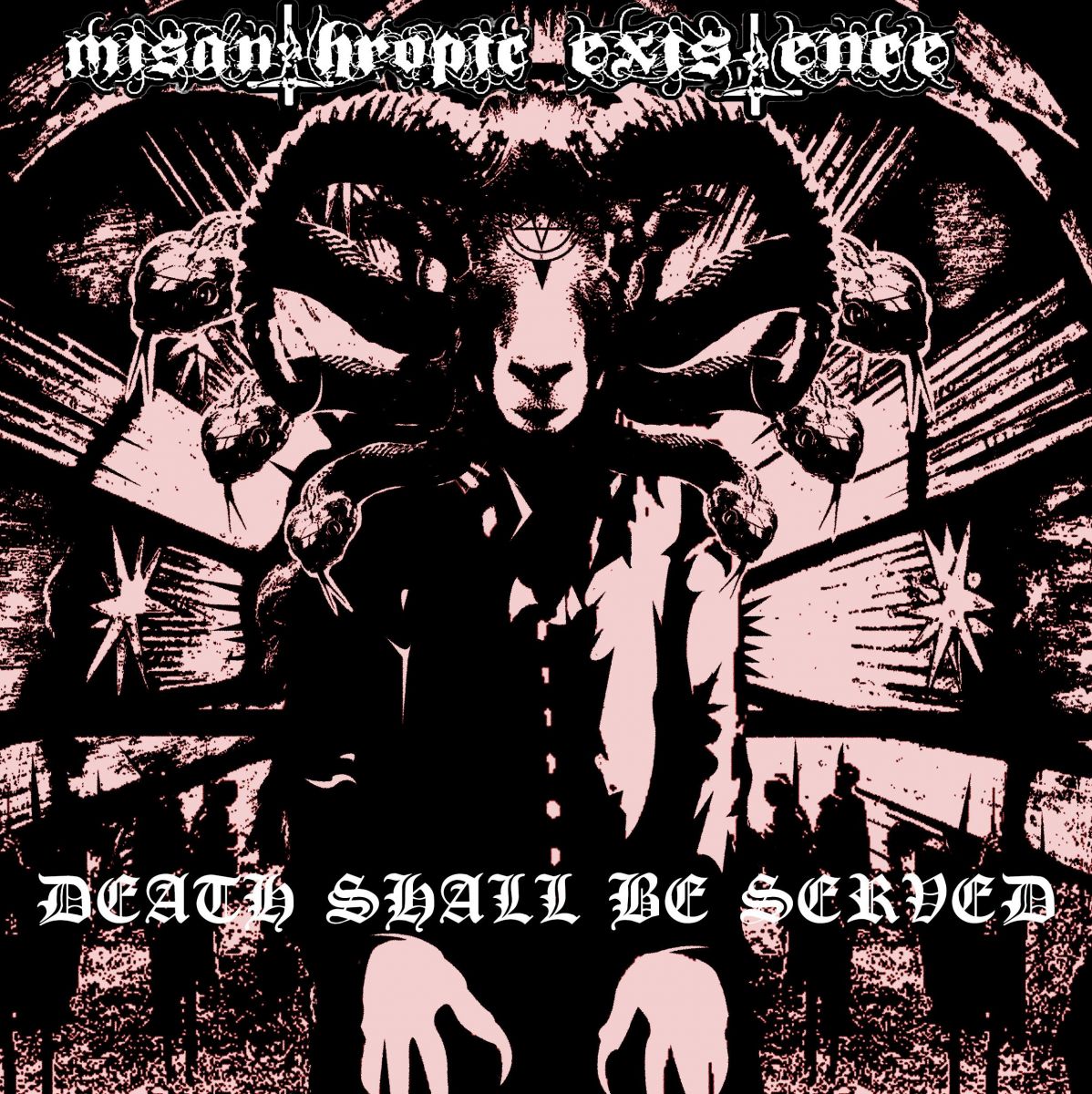 "Messenger of Shadows" now cast upon this earth....
Last updated: 20 March 2018
really pleased to announce that the ACCURST cd "Messenger of Shadows" is out - housed in sleak looking eco-digipak
this is wonderful dark ambient, Accurst are true purveyors of their craft and this, the third in their trilogy of albums, demands the attention of anyone who gravitates towards that style
Horror, dark ambient sonic scapes - disturbing, unsettling, unnerving - delve into nightmarish realms,through swathes of pulsing noise,deconstructed rhythms and layers of intensifying dark ambient drone
Experience "Messenger of Shadows" in near darkness,allowing enough uncertainty in your surroundings for your minds eye to drag you into a hypnagogic world of horrors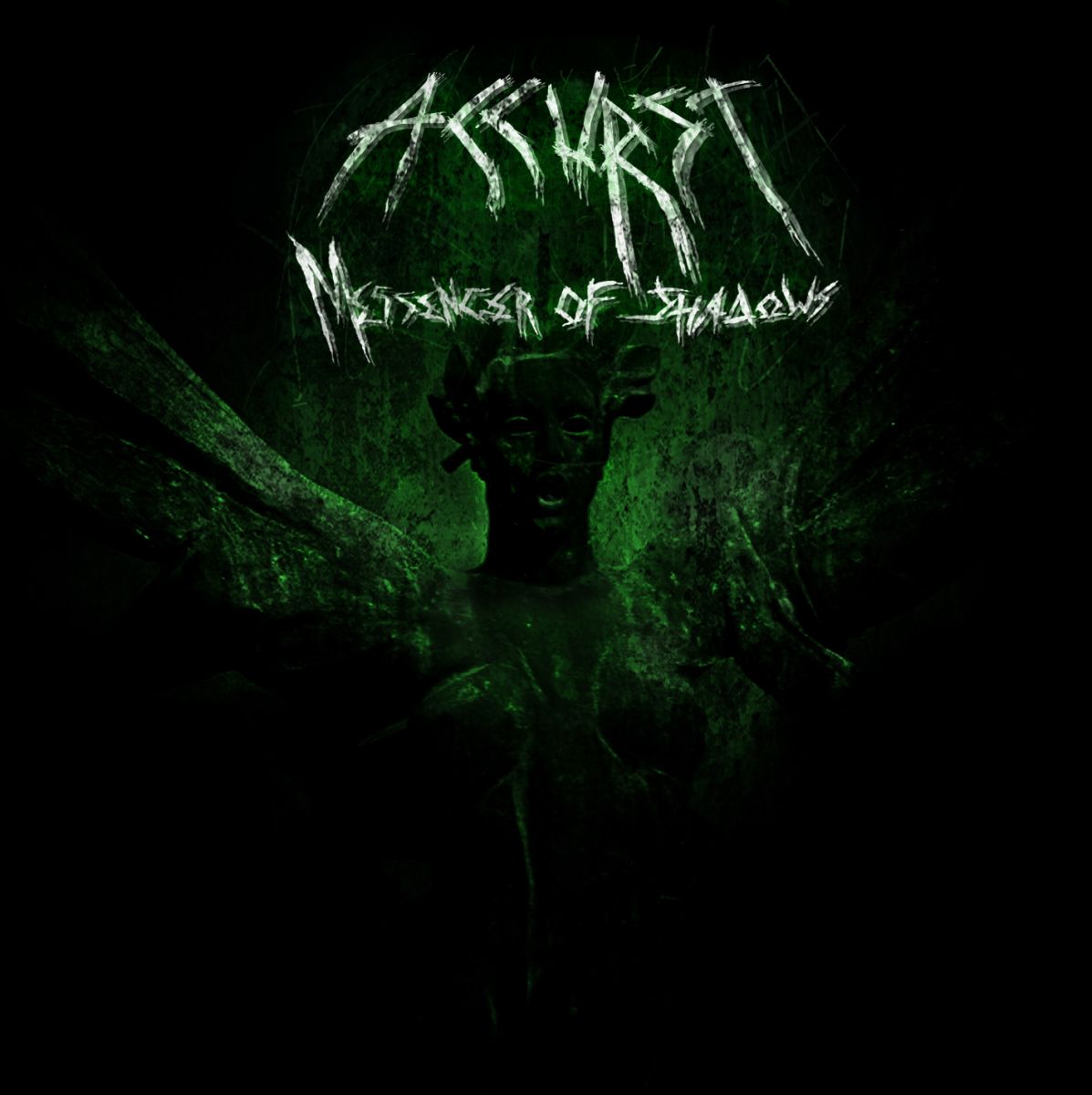 Woebegone Obscured
Last updated: 3 February 2018
Aesthetic Death and Woebegone Obscured are joining forces to release the band's 3rd full-length....The Forestroamer
"The Forestroamer" is Woebegone Obscured's most accomplished and refined work to date, it is a massive Doom album, yet it dexterously meanders amidst eclectic influences, through monolithic Doom, Black Metal, Death Metal, Ambient, Prog, and Rock. Weaving these together seamlessly with their unique and sublime artistry. Melancholic, melodic, progressive, intense and intricate.
Features guest vocals from Natalie Koskinen and mastered by Dan Swano at Unisound Studio.
The album will be released later in 2018 on CD, LP and digitally. More details will follow.....
Misanthropic Existence
Last updated: 26 January 2018
Hailing from the UK's midlands, Misanthropic Existence were forged in the dying days of 2011, carved from the heart of Rigor Mortal's corpse, the band set upon it's craft very quickly to create the most misanthropic, apocalyptic, nihilistic and violent breed of extreme metal it could.
Following line-up changes to what is a now fully fledged war-machine. Misanthropic Existence put together various EP's, demo's and live rituals.
The band has recieved much praise and notoriety for it's craft within the depths of the underground. The bands music is ferocious, intense, very pissed off and hateful, with a focus on a raw and unedited live sound, using human imperfections rather deliberately through choice and design.
"DEATH SHALL BE SERVED" is the bands latest and debut full length, running over an hour in length it is a challenge of endurance to every listener as it rarely ever dips from full on assault from start to finish. It is currently being pressed onto CD digipack for a planned February 2018 release.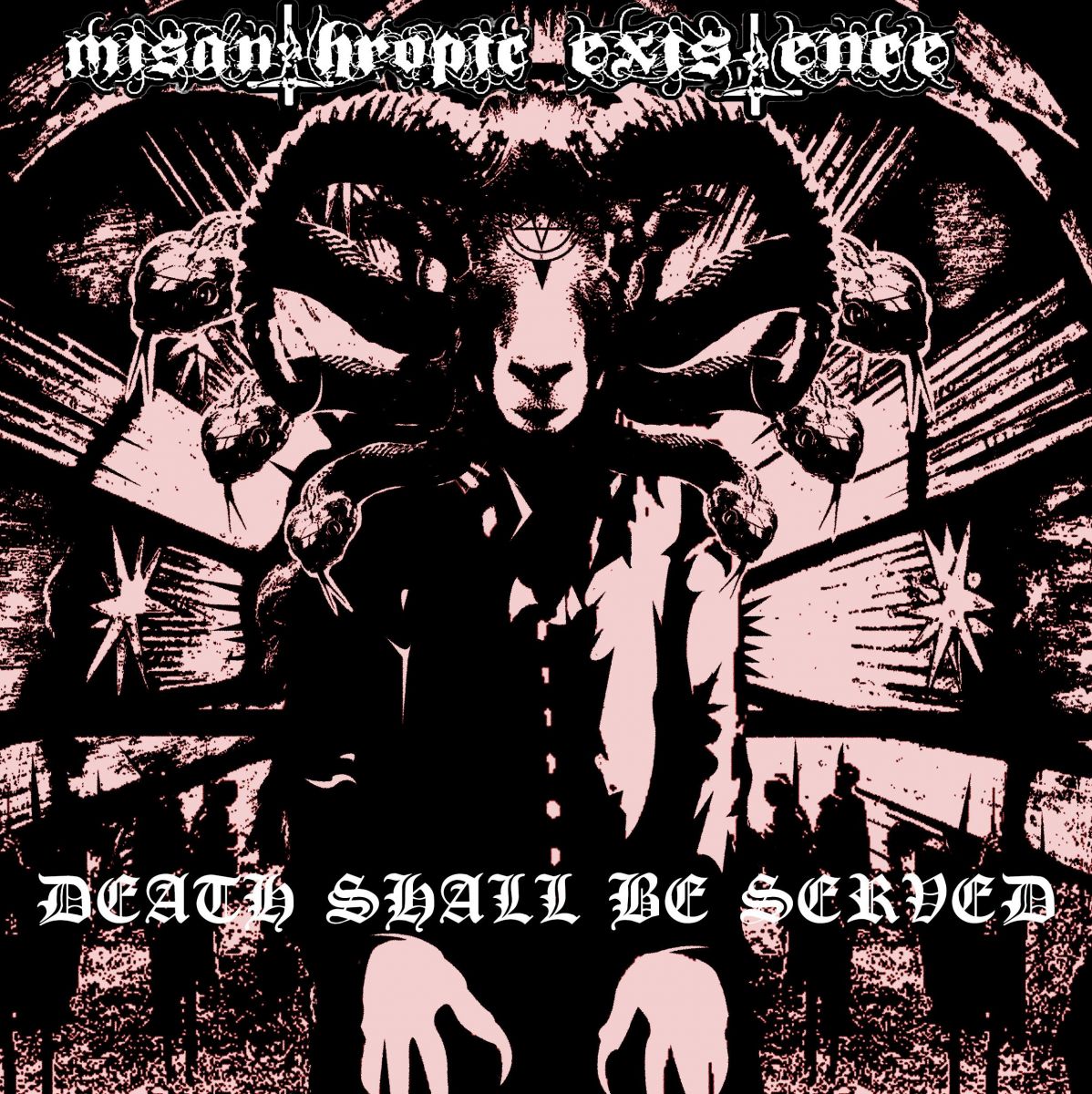 Accurst - Messenger of Shadows cd
Last updated: 16 January 2018
Messenger of Shadows is a journey through the underworld, a personal hell traversed deliberately & methodically; interpreted in 46 minutes of aural paintings.
The blurry shadows of faded memories, dark, distorted and far from their source are what is left in the aftermath. Distant silhouettes serving as a testament of the grueling past. Their origin, now an altered version of its former self, reduced to a mere messenger of antiquity; a rotting resolution of a passing idea...
Messenger of Shadows is Accurst's 3rd album. This completes the trilogy of concept albums that started with Fragments of a Nightmare in 2003.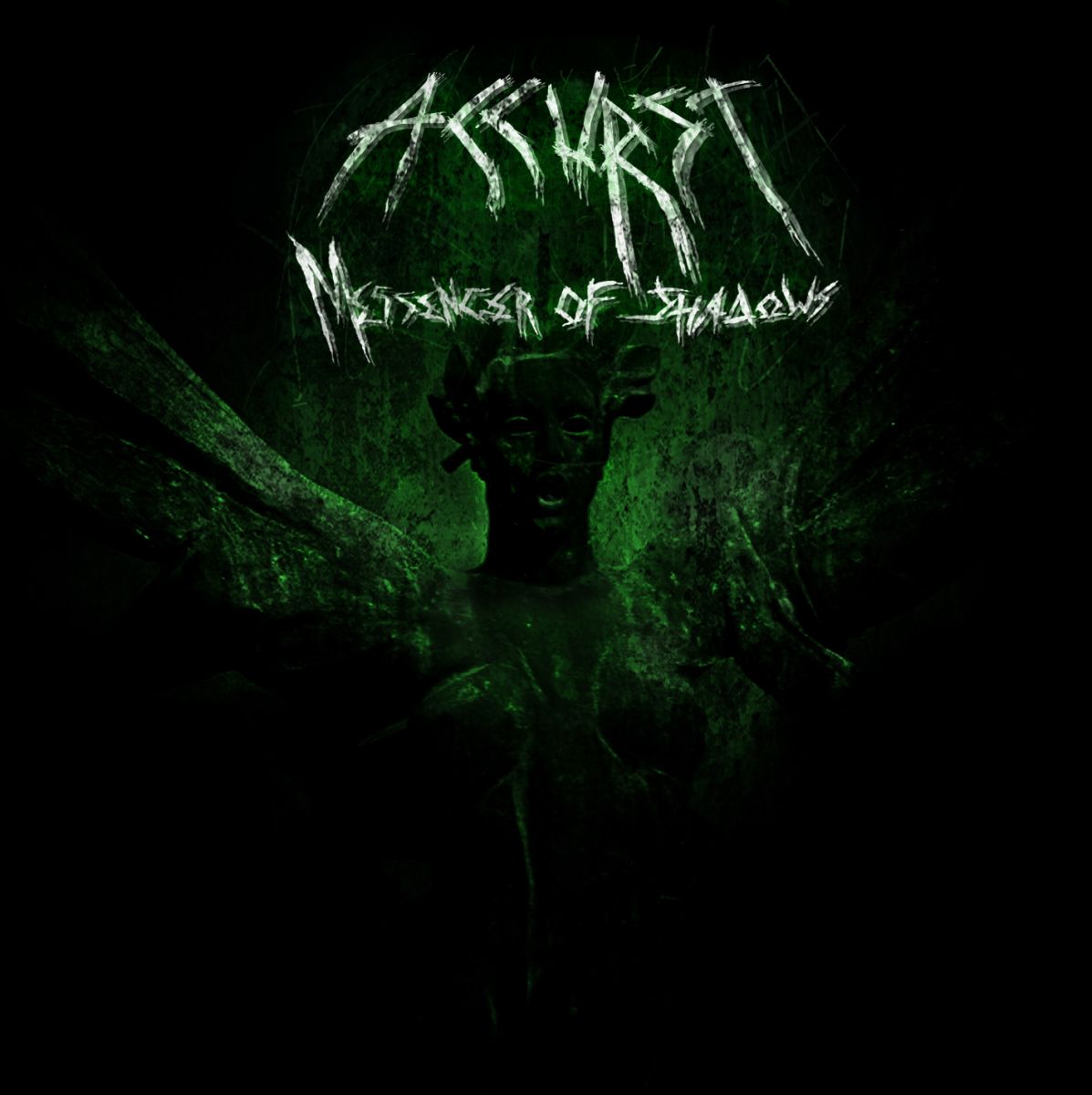 latest Fleurety video for track from The White Death
Last updated: 16 January 2018
check out this great video from Norwegian maestros FLEURETY - guaranteed to please (unless you like Audioslave)