Out now - the debut cd from Portugese atmospheric blackened funeral doom act - CARMA
Following successful gig in Portugal last week - the new album is released. Last few copies remaining - act quickly.
Co-release along with the excellent underground labels - Altare Prod (Por) + Dying Sun (Hol)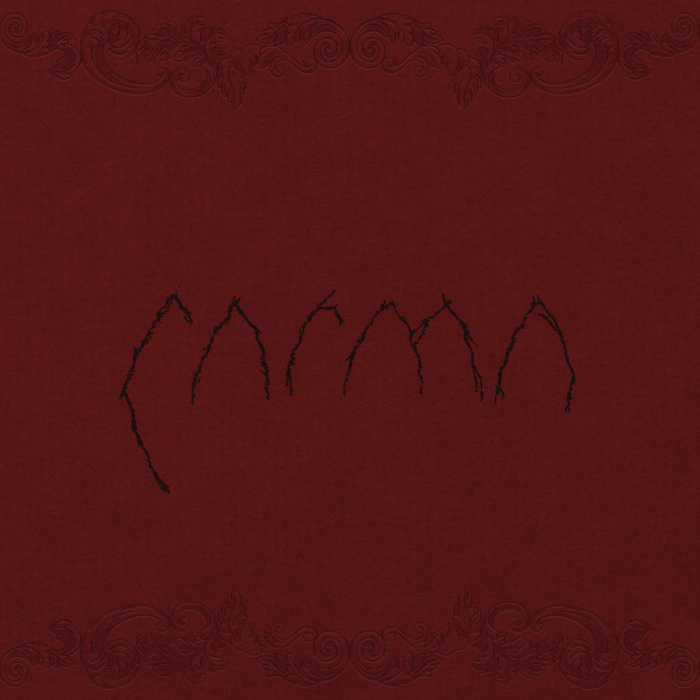 out now - the punishing new album from excellent UK doom act -
OF SPIRE & THRONE - Sanctum In The Light
Released as a digi CD on 6th October 2015
Atmospheric, discordant and bludgeoning extreme doom, centred on themes of vision, mad ess and self-destruction.
Heavy rhythmic doom interwined with deathly sludge - this release co-incides with the recent UK tour with Faal
Check this doom behemoth out!!
Now out....... the WHELM CD - "A Gaze Blank and Pitiless as the Sun."
I'm very proud to have released the Whelm album - their only ever full length. Captivating, accomplished dark doom - perfect!
Sounds great and perfectly complimented by an awesome cover art and layout. Check it out!!!
Anyone waiting on a copy - they are leaving here already.
After plenty of work, the AD webstore has now been updated. It is now possible to.....
- search for releases by genre or format;
- use a postage calculator which gives actual postage cost to your region - so multiple cds often cost the same as just one!
- very cheap prices - nearly all CDs £5 or less;
- easy payment via paypal;
- many hundreds of new titles to add over the comng weeks;
Please take some time to check it out. Support the underground!!
Opening offer - Buy 5 CDs or LPs - and get one free
Work is progressing well with the next Esoteric vinyl.....Pernicious Enigma 3LP.
Greg has recently been re-mixing and re-mastering the album - having never been 100% satisfied with the original mix back in 1997. So, fans of the album will notice a considerable difference with the original mix.
The artwork is looking fantastic - and, as usual, you can expect a heavy duty, beautiful triple gatefold release - with a deep warm killer sound.
This is one of my favourite albums ever - and I will ensure it gets the release it deserves!!!
More news in the coming weeks.......
OUT NOW - the 3rd album from awesome Australian dark doom noise act - MEKIGAH
MEKIGAH is a long term friend of AD - and being inspired by the creations, I'm proud to now have the opportunity to put out this album.
Creating a dark, difficult and schizophrenic tapestry of audial textures - weaving between doom to ambient noise, with a subtle under-layer of rhythmical dissidence. Never knowing where the music will take you, this is a rich and rewarding album. Recent reviews have made comparison to the likes of Gnaw Their Tongues.
Check out this clip of "The Sole Dwelling" - http://youtu.be/yb-CSeQjcdg
If you're not familiar with MEKIGAH then check out the doom-metal.com interview:
http://www.doom-metal.com/interviews.php?entry=1205
Browse older news : 2010, 2011, 2012, 2013, 2014, 2015, 2016, 2017, 2018, 2019, 2020, 2021, 2022
Browse press articles in the Aesthetic Death press archive