News
AD YouTube Channel
Last updated: 4 June 2023
Stijn at Aesthetic Death has been working hard putting together videos, shorts and playlists relating to all bands AD have worked with.
The channel is still developing - but please take a look, subscribe and check out new/forthcomng clips - along with archive material from older releases.
Enjoy!!
Epitaphe - II 2LP - US distribution
Last updated: 4 June 2023
For anyone based in North and South America - the excellent USA label, Gurgling Gore will now be stocking the new EPITAPHE "II" gatefold 2LP
Following the Gurgling Gore tape editions of both "I" and "II", it is great that they are going the extra mile and supporting the vinyl for fans to get hold of!!
Please contact Gurgling Gore directly for order details - gurglinggore@gmail.com
OUT NOW - Esoteric - Epistemological Despondency - 2CD digibook re-issue
Last updated: 1 June 2023
I'm very pleased to announce the 2CD digibook re-issue of the debut ESOTERIC album.
Out of print for around 15 years - this new version comes on a beautiful digibook 2CD, with internal booklet pages and new layout design from Mauro Berchi
Re-issued exactly 30 years after the original recordings - and just before the highly anticipated tour to Australia.
This is the definitive edition of this cult extreme doom album. Essential.
Hateful, drug-influenced, tortured doom.
Ord & Demonologists - Secret Ceremonies A5 digi CD
Last updated: 1 June 2023
Ord is an occult / ritual based, dark ambient musician from russia.
Demonologists are an industrial blackened noise / horror electronics duo from indiana
Currently at press is the collaborative album from Ord (russia) and Demonologists (usa) - in symbiosis they summon up 8 horror soundtrack inspired ritual themes.....perfectly crafted for spiritual, anti-spiritual, or personal use.
This music is intended for experimental mind expansion and deep soul explorations / removals. a collection of tranquil ceremonies guiding towards confrontational trances into the unconscious mind.
Drifting into the sacred ocean of creation through the symbolic imagery of death.
Mesmur - Chthonic
Last updated: 1 June 2023
Released now is the wonderful funeral doom death underworld epic "Chthonic" from acclaimed international act - MESMUR
Beautifully structured and meandering album - doom fans check out the track "Refraction" here.....
Aesthetic Death upcoming releases...
Last updated: 1 June 2023
Upcoming in 2023:
Esoteric (UK) - 9x vinyl box set (2023 - details to follow)
Unfold (USA) - debut album (late 2023)
Mourning Dawn (FRA) - new album - CD/LP (autumn 2023)
Suffer Yourself (SWE) - Axis of Torture - CD/2LP (September 2023)
Eventide (FRA) - debut album - CD (autumn 2023)
Vaina (FIN) - Unio Mystica - CD (autumn 2023)
In production, at press:
Ord / Demonologists (RUS/USA) - Secret Ceremonies - split CD (at press - release end June 2023)
Violenta Domestica (AUT) - Despicable - digisleeve CD (at press - release June 1st)
Longer term plans - at various stages of progress:
Mordor (SWI) - Odes - re-issue CD/LP (tba)
Wreck Of The Hesperus - 4 CD box set (tba)
MurkRat (AUS) - Drudging The Mire - 2LP (tba)
Endvra (UK) - Liber Leviathan - gatefold LP (tba)
just in.....
Last updated: 26 May 2023
latest arrivals.....
Great releases from Ksenza Recs......more to follow very soon.....
Clandestine Blaze / Satanic Warmaster (FIN) - Split - CD (Black, Finnish black metal split CD - 2004 issue)
Moonblood (GER) - Supreme Black Force of German Steel - CD (Black, Unofficial release - features tracks from "Taste Our German Steel" album and the EP with Evil)
Crust (RUS) - Wanderers - digi CD (Sludge Doom, digi CD version on Ksenza Recs)
Funeral Tears (RUS) - The Only Way Out - digi CD (Extreme Doom, Sound is based on melodic funeral doom/ death doom with new elements for band – epic atmosphere and black metal elements! Funeral Tears delivers their requiem in honor of the final darkness and collapse of the mankind. Limited edition 500 copies CD digipak with slipcase! )
Crown of Asteria (USA) - Karhun Vakat - digi CD (Doom black, Digi CD issue on Ksenza Recs - atmospheric black doom)
Downfall of Nur (ARG) - Umbras E Forestas - digi CD (Avant Black, Atmospheric folk black metal - 2014 EP)
Endvra (UK) - Elder Signs - 2CD (Dark ambient, includes the "Dreams of Dark Waters" (1995) and "The Dark Is Light Enough" (1996) material - essential dark ambient. Cult and influential UK act.)
Funeral Tears (RUS) - The Last God On The Earth - digi CD (Extreme Doom, Funeral doom with black metal atmospheres)
Nytt Land (RUS) - The Last War - digi CD (Folk ambient)
Sonma (RUS) - Ether - digi CD (Drone, Drone Doom )
Living Death (GER) - Vengeance of Hell - Frankfurt 10.09.1984 - CD (Thrash, Live recording - in Frankfurt 1984 - 4 page gloss booklet with photos - unofficial release on Classic Series 1/7)
Still available from last update....
Mystic Charm (NL) - Hell Did Freeze Over - CD (Death Doom, features the "Hell Did Freeze Over" EP 2017 and "Lost Empire" EP recording session )
Amenra (NL) - Mass I - LP (Post Doom, Mass I - 2003 to 2013)
Amenra (NL) - Mass II - LP (Post Doom)
Ancient Death (USA) - Sacred Vessel - Tape (Death, Tape version of the excellent "Sacred Vessel" album)
Majestic Downfall (MEX) - Aorta - CD (Doom)
30,000 Monkies (BEL) - Honesty. Integrity. Friendship. Passion - digisleeve CD (Sludge Doom, Experimental, noise, post metal, sludge doom)
Cemetarian (USA) - Tomb of Morbid Stench - CD (Death, Old school death metal - CD re-issue of demo 2019)
Crematory (SWE) - Denial - Tape (Death, Tape re-issue of the 1992 "Denial" EP from this cult Swedish death act - tape version just released on Parasitic/Necroharmonic - purple shell - sealed - one copy only in stock)
Jarboe (USA) - Skin Blood Women Roses - digi CD (Obscure, 2022 re-issue of the 1987 Jarboe solo album - collection of altered covers displaying Jarboe's interpretative genius)
Morbid Stench (El Sal) - The Rotting Ways of Doom - CD (Death Doom, re-stock - morbid death doom)
Burial (ITA) - Inner Gateways to the Slumbering Equilibrium at the Center of Cosmos - CD (Death Doom)
Convocation (FIN) - Ashes Coalesce - digi CD (Death Doom, Finnish funeral doom death)
Void Rot (USA) - Telluric Dismemberment - CD (Death Doom, EP includes a new track, cover track (Amorphis) and 3 live tracks)
Occulsed (USA) - Crepitation of Phlegethon - CD (Death, US death metal)
Assumption (ITA) - Hadean Tides - CD (Death Doom, excellent new album)
Void Witch (USA) - Void Witch EP - CD (Death Doom)
Altars (AUS) - Ascetic Reflection - CD (Death, Australian death metal)
Void Rot (USA) - Telluric Dismemberment - 7" (Death Doom, 7" features a new track, with the B side a cover version of Amorphis track)
Disembodiment (CAN) - Mutated Chaos - 10" (Death, black vinyl version)
Barabbas (FRA) - La Mort Appelle Yous Les Vivantes - digi CD (Doom Stoner, new 2022 album, first release for 8 years)
Disembodiment (CAN) - Mutated Chaos - CD (Death)
Writhing (AUS) - Of Earth & Flesh - CD (Death)
Epitaphe - II - vinyl - OUT NOW!!
Last updated: 22 April 2023
the album "II" - from excellent French progressive death doom metal act EPITAPHE - is now available on 2LP
Released ahead of schedule - this vinyl version has been beautifully created and is a fitting vinyl issue to this wonderful album - considered by many as one of the highlights of 2022
Comes on heavy gatefold sleeve - 180g vinyl - two coloured vinyl - 4 page booklet - obi strip
Essential.
&nbsp
Megalith Levitation - promo video
Last updated: 22 April 2023
Check out the new promo video for "Descending" - from the new MEGALITH LEVITATION album - "Obscure Fire".....
Violenta Domestica - Despicable
Last updated: 21 April 2023
I'm pleased to announce that Aesthetic Death will once again be collaborating with Teratogen on the release of the forthcoming VIOLENTA DOMESTICA album - Despicable
Delving into electronic tones of ebm, noise and ambient - Violenta Domestica always keep their music unique and challenging. Offering a reflective commentary on the sorry state of the world - and dealing with a selection of unpleasant people and their ugly traits.
"Despicable" will be released on June 1st in the following formats:
- Double vinyl (orange & red) in gatefold sleeve, limited to 200 copies (released by Teratogen & grazil Records)
- CD in six panel digisleeve with 12 page booklet, limited to 300 copies (released by Teratogen, grazil Records & Aesthetic Death)
- Free digital version at www.teratogen.at/musick and violentadomestica.bandcamp.com
&nbsp
New website layout
Last updated: 3 April 2023
Aesthetic Death is working on a new website layout. We are currently putting this layout to the test, and would appreciate any feedback.
Have a look at https://www.aestheticdeath.com/v2home.php
Any feedback (or problems) can be sent to greywinged@yahoo.co.uk or stu@aestheticdeath.com
new album from The Slumbering
Last updated: 28 March 2023
Pleased to announce that the new album from The Slumbering is preparing for release.
Entitled "When We Forget It Repeats" - and features a further exploration into the dark oppressive world of Clint Listing's doom noise project.
Pulsating, droning noise - but with undertones of nuanced rhythm. This is the third album from this exciting and developing project.
Digi CD available on Aesthetic Death / Tape available on Trepanation Recordings / Digital available direct from the band
Released May 12th 2023
Support obscure underground music and physical media!!
Grava - video for "Crusher"
Last updated: 28 March 2023
check out the official video from GRAVA for the track "Crusher" - taken from the "Weight of a God" album.
As the title suggests, and if you know Grava, it's crushing, heavy and oppressive.
Enjoy!
Mesmur - Chthonic
Last updated: 24 February 2023
The time has come to reveal the artwork and share some additional information about the concept of the upcoming new Mesmur album, "Chthonic".
The title is based on the Greek word for "underworld", and the album is a loosely connected collection of stories about paranormal entities and the contact they make with the human world. Cadaversky's stunning cover painting, with its ghostly figure emerging from a murk of toxic yellows and greens, perfectly fits the album's musical aesthetic, as well as its horror oriented subject matter.
"Chthonic" is scheduled for digi CD release on April 14 by Aesthetic Death and Solitude Productions - both the digital version and digi CD version are also available directly from the band themselves at Bandcamp (support artists directly!!) - plus there are plans for a vinyl edition to follow.
Tracklisting : 1. Chthonic, 2. Refraction, 3. Petroglyph, 4. Passage, 5. Chthonic (Coda)
Royal Mail - international mail situation
Last updated: 24 February 2023
Following the cyber attack on Royal Mail - there has finally been some developments with international mail starting to flow again.
All orders from the last few weeks - including all order on Esoteric vinyls - have now been sent (on tuesday 21st Feb) and will hopefully arrive with you in the coming week or two.
Please give a little time for the backlog to ease - if tthere are any further issues just drop me an email.
Thanks for your patience with this.
International postal delays from the UK
Last updated: 16 February 2023
There has been a significant delay to international mail leaving the UK, following a cyber attack on Royal Mail in January.
Current news is that things will return to normal on monday 20th February.
All orders should be moving or shipped next week - including the recent Esoteric vinyls ordered.
Any questions just drop me an email.
Esoteric - Esoteric Emotions: The Death of Ignorance 2LP
Last updated: 10 February 2023
Released now and available.
The 1993 demo "Esoteric Emotions: The Death Of Ignorance" from UK doom act ESOTERIC
Released on gatefold double vinyl - includes printed inner sheet, 180g black vinyl, available in 200 copies.
Available to buy directly at this website, or via the Esoteric website and their upcoming live gigs.
A snapshot of extreme doom history. Thirty years later this still shows the promise - that would come to be one of the most important and unique extreme doom bands.
Megalith Levitation - Obscure Fire
Last updated: 6 January 2023
Currently at press is the new album from lysergic occult doomsters - MEGALITH LEVITATION
The new material sees the prolific MEGALITH LEVITATION explore and expand their sound and style - creating an album of deep doomed textures alongside hypnotic chants and rhythms
Very proud to release this - and I see "Obscure Fire" as certainly the bands finest moment to date - not just the musical development, but the artwork and the whole package. If you've enjoyed any of their previous material then this should be a must for 2023.
Planned for release on digi CD in March 2023 - pre-orders available soon via Aesthetic Death, or visit the bands bandcamp site directly to get the digital version, CD or planned tape version - plus a load of other great merch that they have....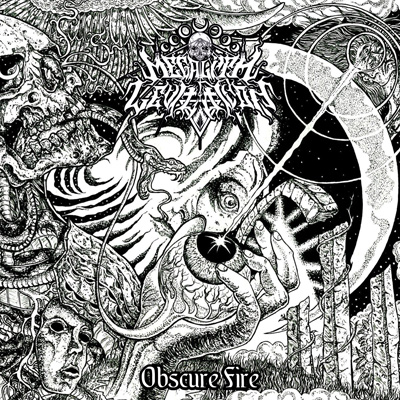 Mesmur - new album
Last updated: 6 January 2023
It is quite often the chance meanderings in life that bring the most interest and rich diversion.
During 2022 I unexpectedly had the chance to hear the new material from MESMUR, the recordings for what would become their new album - Chthonic. It's been great to explore a wonderful and creative album of extreme doom.
I'm glad to have the opportunity to release Chthonic, the 4th MESMUR album, on CD in collaboration with Solitude Productions.
Work is progressing on the release, with a release planned for Spring 2023. More news to follow....
Funeral Chasm - Omniversal 2LP
Last updated: 27 December 2022
Finally released is the wonderful "Omniversal Existence" 2LP.
Vinyls are here and looking great - gatefold, heavy vinyl, printed inner sheet
All pre-orders are being prepared to leave after the New Year holidays.
Thanks to everyone for being so patient with this release. Enjoy!!!
Estrangement - release music video
Last updated: 29 November 2022
Check out this excellent, yet intense, music video for the track "Clusters" - a snapshot from their exhilirating new album.
As JS describes....
"Clusters" is a contemporary classical music arrangement for strings, flute and screaming human voice. Featuring occasional elements of funeral doom and black metal music, "Clusters" howls with petrifying dread and makes for a confronting sensory experience. The sequence of images was inspired by a common children's nightmare: running to the point of collapse from a constantly approaching unknown, invisible and invincible force. There will be blood...
Epitaphe - II - vinyl
Last updated: 16 November 2022
Pleased to announce that the wonderful EPITAPHE album - "II" - now has a vinyl edition at production.
The bad news is that I don't anticipate this being available until the latter part of 2023.
Beatiful gatefold 2LP obi edition - on two heavyweight vinyl colours - includes an LP booklet. It should be worth the wait,
Estrangement - preview track
Last updated: 9 November 2022
A track from the upcoming ESTRANGEMENT "Disfigurementality" album has had an exclusive premiere over at the great TOILET OV HELL.
Grava - Weight of a God
Last updated: 9 November 2022
A preview track from the GRAVA album has been premiered on the excellent NO CLEAN SINGING webzine - check it out here......
Hivemind - promo clip
Last updated: 9 November 2022
Check out the new promo clip for the new HIVEMIND album .......
Estrangement - Disfigurementality
Last updated: 6 October 2022
The much anticipated and long awaited debut album from Australian extreme doom act – ESTRANGEMENT - is finally upon us!!
It's been many years since I first spoke with JS (Estrangement) and we discussed the possibility of working on his debut album together. Years have been and gone, yet JS kept his word – creating an album of jaw-dropping diversity, atmosphere and doomed majesty.
I'm extremely proud to be putting out "Disfigurementality" – it stands as one of the most refreshing and memorable debut albums the extreme doom scene has witnessed in a long time.
More news to follow in the coming weeks - along with where you will be able to hear exclusive preview tracks of the album.
Release date - 25/11/2022 - for now you can check out the album artwork and more info below.....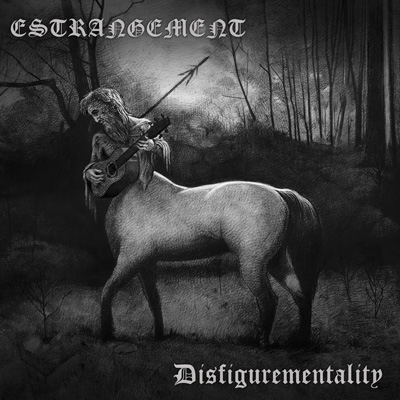 Grava - Weight of a God
Last updated: 6 October 2022
Songs seen through the eyes of the dying
Grava are an exciting prospect – the unblinkered potential and vision of a new band, combined with the qualities that come with experience and knowledge.
Hailing from Copenhagen, Grava are a bludgeoning force. They are, at their core, an underground, raw and unrefined sludge band, yet complement that with the undertones and attitude of a hardcore mentality. Bringing together an album of aggressive energy and angst.
Sludge heaviness, hardcore intensity - bleak desperation
However, this is not just an aggravated assault - there is depth and passion to their music. Give this an opportunity to sink in and feel at one with their grievance and woe.
Released - 28/11/2022
Catch their gig with Ufomammut (ITA) on 3/11/2022 at Loppen, Coenhagen
cave dweller - invocations
Last updated: 6 October 2022
Obscure introspective music
"Invocations" is the follow up album to the beautiful and well received "Walter Goodman" album.
Cave Dweller moves away from the folk inspired thematic and delves into a set of tracks which have a deeper, darker tone, with more varied instrumentation and droning sounds. It's a perfect progression without losing the Cave Dweller sound and introspective outsider feel.
It's hard to describe Cave Dweller - but if pushed I am reminded in parts of certain periods of Current 93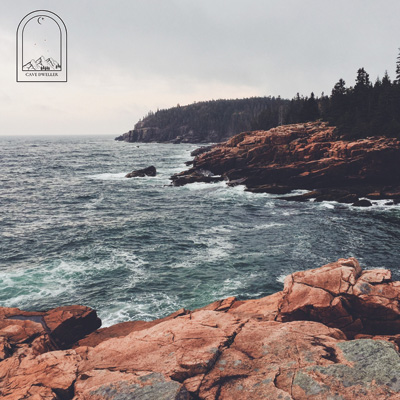 Hivemind - Edict of the Elohim
Last updated: 6 October 2022

Dark electronic music.

A tale of hope - for the annihilation of the mankind filth.

A collaboration between Gordon Bicknell (Lysergene/ex-Esoteric) and Stuart Harris (Sect 37) which sees a spoken word allegory given the texture and imagery of an audio apocalyptic soundtrack by Bicknell.

As if John Cooper Clarke were re-imagining "War of the Worlds" and "Day of the Triffids" to a backdrop of an Orbital/Skinny Puppy hybrid

Those interested in dark electronic music – or those with an open mind should check this. Released 18/11/2022



Recent news.....
Last updated: 6 October 2022
I'm still here –Aesthetic Death lives. Cost of living crisis and worldwide apocalypse does not stop me putting out obscure physical gems for you to discover. Without wishing to compromise our elusive nature – I felt it was time for some Aesthetic Death news...
Firstly, a BIG apology for anyone waiting on my current vinyls in production. You'll be aware of the problems with vinyl production everywhere – however, it seems twice as bad here...
FUNERAL CHASM 2LP has already been in production for 17 months – and I just received news that it won't be ready this year. What a total mess!! Just hope it's out before we're all dead and gone.
ESOTERIC"Death of Ignorance" 2LP should be out by March next year, if those production deadlines aren't missed and extended (again!)
Also, in the pipeline in the coming months are some wonderful releases from SUFFER YOURSELF, MEGALITH LEVITATION, ORD/DEMONOLOGISTS – plus the excellent "II" from EPITAPHE going into vinyl production.
Following this message you'll find info on four excellent and diverse new releases coming out in the next few weeks here – from Estrangement, Cave Dweller, Grava and Hivemind
More items added to the shop here every couple of weeks.
Thanks to anyone buying from me on the Aesthetic Death website or on Discogs – those people still supporting physical media help keep this underground extreme music culture and obscure creativity alive!!
Cave Dweller - new album
Last updated: 14 June 2022
Really pleased to announce that a new album is currently at press from the excellent CAVE DWELLER
More news to follow - but expect a release in early August.
Anyone who found an interest in the previous works by Cave Dweller and/or Pando should be sure to check this album out.....
Hivemind
Last updated: 14 June 2022
Currently at press is an album from UK based act - HIVEMIND "The Edict of the Elohim"
Imagine if Orbital and Skinny Puppy were to join forces, but teamed up with English punk poet John Cooper Clarke - then after debating the merits of HG Wells "War of the Worlds" set about re-working it into something extra special
Dark electro ambient with apocalyptical spoken word vocal - featuring Gordon Bicknell (Lysergene/ ex-Esoteric) and Stuart Harris (Section 37)
Prophetical vision expounding the coming demise of the mankind filth
Funeral Chasm - Omniversal 2LP update
Last updated: 14 June 2022
Release date for the Funeral Chasm 2LP is the end of July 2022 - I am expecting to receive the vinyls in the last week of July.
With current vinyl productions schedules this could still change but I'm hoping the long wait for this vinyl is close to being over.
My apologies to anyone who has been waiting months on this release. I won't be taking pre-orders on vinyl in future.
Thanks for your patience.....
Swords of Dis
Last updated: 12 May 2022
Recently in stock is the self-released CD - "Tides of Malediction" - the debut album from UK act SWORDS OF DIS.
Swords of Dis are creating some excellent dark dissonant doom-filled metal - with their own unique style emerging over recent recording sessions.
Highly recommended is the "Cor Mundum Crea In Me, Sanctum ignis" EP from 2021, which really highlights the development and promise of this band.
Download codes for both the EP and album are below - which can be redeemed at their bandcamp site:
https://swordsofdis.bandcamp.com/music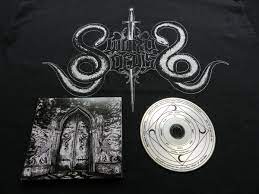 Swords of Dis - download codes
Last updated: 12 May 2022
https://swordsofdis.bandcamp.com/yum
Cor Mundum Crea In Me, Sanctum Ignis

EP 2021

Tides of Malediction:

CD 2013

code
code
27b7-g92j
23b9-7pys
d5xx-39xk
7uhn-yamn
p8qp-hzj8
vlex-7nye
k62p-vh4l
7p6h-vjnu
uylg-geee
m7ns-gypq
xtpy-3ur3
fmdp-3u7t
qz9n-hvx4
mrqg-wqq7
f3tx-j8aa
gvrn-c8g5
wxzj-krub
3bml-x2nf
brut-3j8p
5arj-jdvm
dxwy-h6bn
r9m7-yctg
pejy-vy4j
a3ba-bh3u
rrbn-63jy
jxva-y57r
x9u7-ept9
64gg-ufpl
jywv-3r3z
usun-eq7e
62p8-hll6
ljwm-utpu
zl92-5a5y
qgh6-jnup
zetw-7bbr
f2cu-yemn
y6ne-vx4l
5xpd-77ye
3zd9-g5ee
be9s-vvnu
wtqk-bfr3
5r2c-y8pq
pk8u-xqx4
rmlq-bf7t
r3kd-jtaa
abp9-wmq7
ddyp-k2ub
66mv-eljw
jgee-xkq8
unr6-uets
9u7f-ey62
xav2-e73l
zl5x-br9h
46ga-u5lj
np6j-x46v
43ub-ju5y
w6nr-eat9
qd5m-gp7r
ezda-323z
g469-unpl
tx83-5e5y
3c3u-em7e
tezl-73br
djxv-ugpu
t82j-j44l
p948-j7up
jqqk-v8hj
r3s2-y5mn
7bb2-62qy
76mb-gwyg
mxxd-klkr
vnrm-b42u
nr7b-y63j
6amf-xmsq
wvwl-bklk
n78v-etct
egjj-h9q8
m5n7-ub4b
g2b7-5862
985a-ehjw
txad-b29h
3n78-u5ts
2e9p-xl6v
w553-eu3l
d82b-eet9
s66m-7plj
xwtq-63nb
sn3f-vf5y
qjz9-yxvx
pdvv-ga7r
ff2k-3qgp
7vwj-37ft
ldxt-hzrn
vfp8-cjj7
ejet-vthj
6af2-wy85
bb73-6bqy
n7aw-h3uf
5dww-khkr
m5fq-jsmm
2bbf-yk3j
f8af-ysyg
kx6u-5pay
5nfv-bl2u
kqzd-72rr
g5a7-xjsq
kg2p-vlhl
276a-egct
nklg-gepe
am3r-u34b
lzpy-37b3
88v5-exjw
qt9n-hvl4
j6c9-jfnp
butl-vy5a
73hn-ypvn
wwzj-krnb
vdex-7nte
epy8-g4vx
fq6h-vmuu
rfut-3mgp
mbns-ggeq
dwwy-h6rn
fadp-3uft
kxvw-3b6h
5fqg-cvj7
uqgq-hx9v
g5rn-c885
x8uf-55y9
27ml-xruf
qkwv-3r2z
amrj-jdmm
9np8-h4x6
r8m7-ydyg
zd92-5aay
hu3r-j7ay
yjtw-7brr
jwva-y5fr
ygne-vhhl
6sgg-7uel
3td9-g5pe
n4un-eqfe
py8u-xql4
lewm-u8eu
6jjp-6qyl
e6h6-jnnp
ufbr-yz2j
bncu-yavn
q6ee-x6j8
5wpd-77te
937f-ey92
rj9s-vjuu
zd5l-336h
af2c-gyeq
etda-322z
ralq-bfft
8nqg-hlx6
vv2f-urhb
tw83-5eay
6gmv-elqw
77nz-bv8p
u2r6-uays
xldz-xkbn
lmv2-e72l
jpqk-v84j
4gga-uexj
f7b2-6rjy
cuub-juay
mwxd-klzr
el5m-gpfr
9pee-6myl
gs69-ufel
3f7b-y62j
2h3u-emfe
w5wl-b6xk
dexv-uteu
p6jq-xkj8
p848-j7np
8nb7-5892
vvrp-vcvm
7gmb-gwtg
v2r5-3x3u
9mmf-xqcq
nb8v-etst
5vn7-u2hb
g95a-ehqw
3278-ueys
dv53-eu2l
sg65-u5xj
s23f-vfay
email issue
Last updated: 27 April 2022
I'm now able to receive emails and communicate again.
If you have sent me an email since 21st March, and I haven't responded yet, then please re-send.
Thanks!
Epitaphe reviews.....
Last updated: 15 April 2022
Here are just some of the words written in response thus far to the new EPITAPHE album
Some of these reviewers really know their music...
"If you are going to be making progressive death metal from 2022 onwards, this is one of the monoliths you will be compared with for a long time." - Toilet ov Hell
"A highest possible recommendation is warranted, this is without question one of the most essential extreme metal records of 2022." - Grizzly Butts
Click the links below to read reviews by :
Toilet Ov Hell,
All Around Metal,
Grizzly Butts,
Wonderbox Metal,
Metalitalia.com,
DPRP,
Les éternels,
French Metal,
Mianydoire,
Moshville Times,
Apocalyptic Rites,
Mutante Zine.

Epitaphe - II - now out
Last updated: 15 April 2022
the wonderful new album - "II" - from French progressive death metallers EPITAPHE is now released
All pre-orders are shipped - expect your copy soon. Digibook cd version is now sold out.
Anyone not familiar with this band then I urge you to check them out - one of the most inspired death metal acts of recent years